Podcast Episode 9.1 – Bombshell by Jen Frederick
December 31, 2018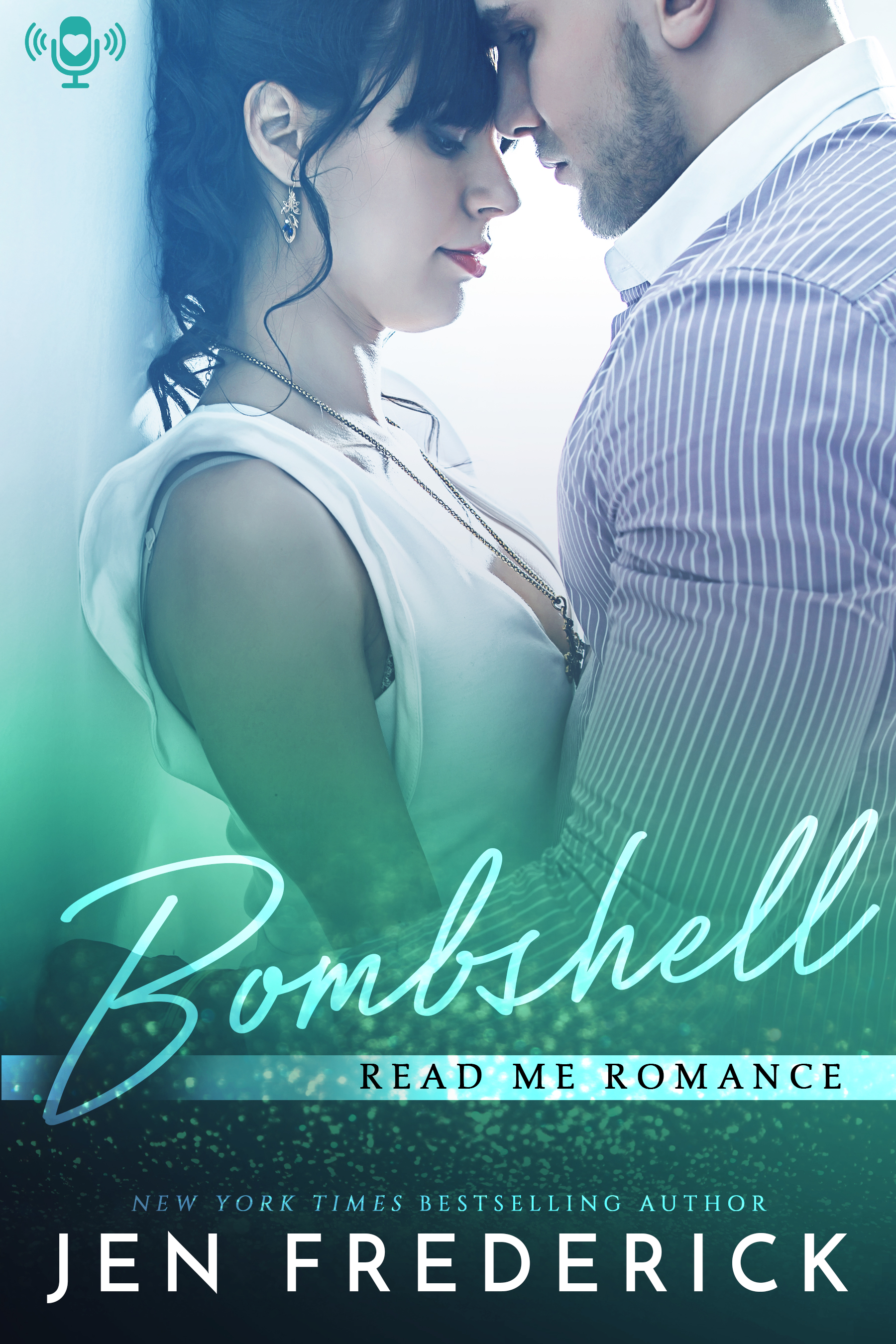 Narrated by: Erin Mallon
Our audiobook this week is Bombshell by Jen Frederick!
My brain exploded at the supermarket. One minute I was arguing with my three-year-old about how many grapes she could stick in her tiny mouth and the next minute I was staring at the face of the father of my child.
The guy ghosted me after I told him I was pregnant. I sent him texts, called him and even posted a certified letter but received zero response. While he was down for the baby-making activities, he had zero desire to accept the consequences.
So I did what any other like-minded woman would've done in my position. I reached into my cart and started hurling things at him.
To my surprise, he not only paid for the damage but followed me home. Now, he's telling me he never got my messages or my letter and that he's ready to be a father.
He's patching drywall, doing the laundry, and carrying the trash to the curb, and I'm remembering what it was like when he was loving me every night. A few heated stares and a few brushes of his hand against mine and my long-dormant female parts are roaring to life. Everyone's going to think I'm a few French fries short of a Happy Meal if I let him back into my life, but my heart can't keep asking what if…
Bombshell by Jen Frederick (preorder): https://www.amazon.com/dp/B07MH2Y4KD/
Want You (a standalone novel – on sale for 99 cents!): https://amzn.to/2Ad2eFa
Gridiron Series by Jen Frederick: https://amzn.to/2BFRXBi
Woodlands Series by Jen Frederick: https://amzn.to/2Soq7Re
Losing Control/Taking Control (2-book series): https://amzn.to/2rSijeU
Hitman Series by Jen Frederick and Jessica Clare: https://amzn.to/2CAAcVy
The Royals by Erin Watt (YA): https://amzn.to/2PZP2IZ
Follow Read Me Romance on Instagram: https://www.instagram.com/readmeromance/?hl=en
Join Read Me Romance Headquarters on FB: https://www.facebook.com/groups/1681258945313004/
Podcast Credits
Read Me Romance Theme Song by L.B. Ballard  https://m.facebook.com/lbballardmusic/
Podcast Production by Nerdie Lo
Podcast: Play in new window
Subscribe: Apple Podcasts | Android | Google Podcasts