Podcast Episode 78.1 – UNDENIABLE by Aleatha Romig
May 11, 2020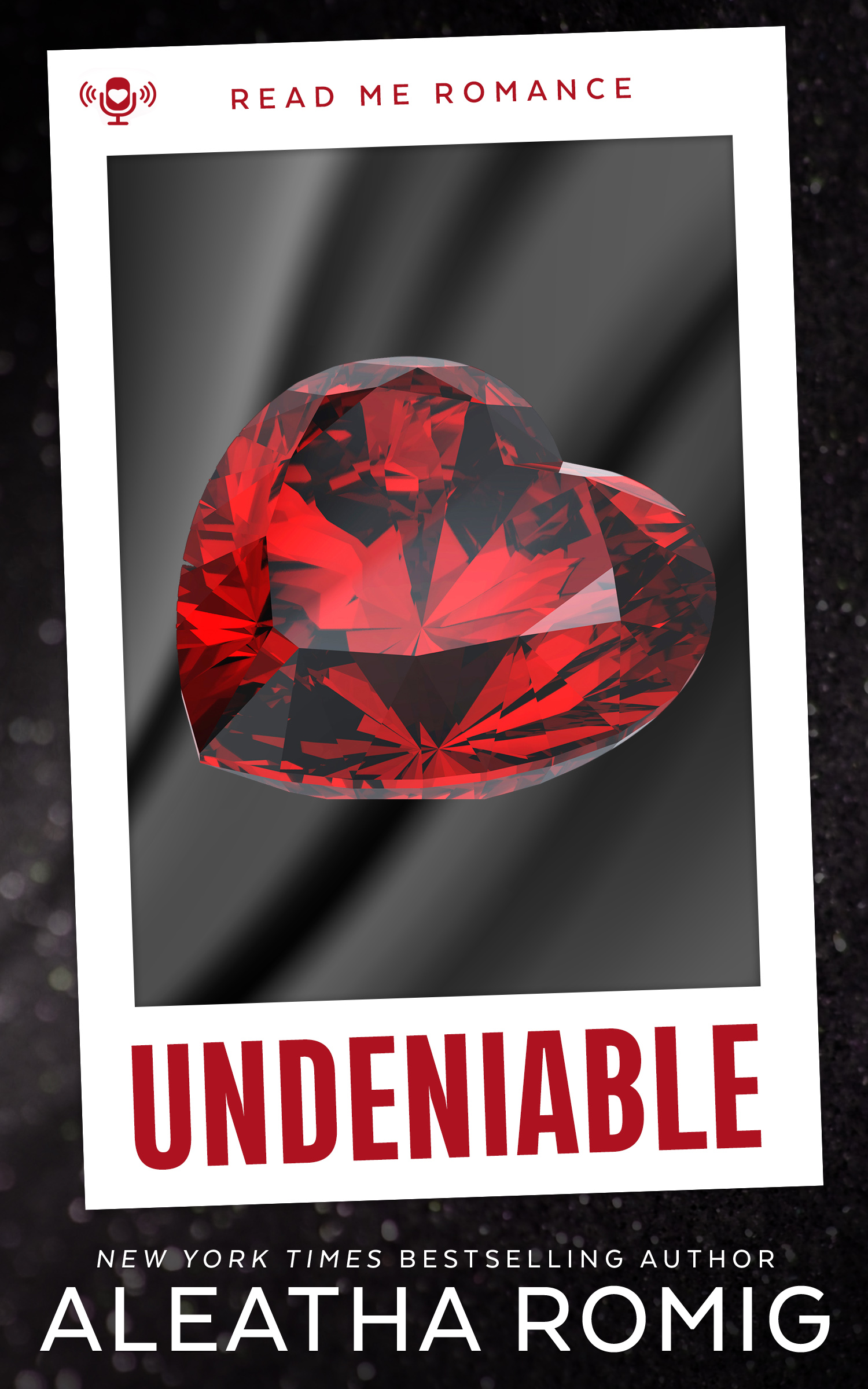 Our audiobook this week is UNDENIABLE by NY Times Bestselling Author Aleatha Romig!
Narrated by Daniel James Lewis and Elle Sonali
Forbidden love…is undeniable.
When she was younger, like all little girls, Sophie Hawkins believed in fantasies. She believed in happily-ever-after and that one day her prince would come. What made Sophie's dreams a bit different was that the man of her dreams wasn't a fictional prince but her best friend's dad.
Matt was handsome and nice, the kind of man every woman would want.
Time passes, and through the years, Sophie's reality changes, yet her attraction and memories of Matt Hamilton never fade. Where boys and men are concerned, Matt remains her gold standard.
When his daughter was young, Matt Hamilton had it all: a family and success.
With the ticking of the clock and changing of the calendar, seasons pass and situations adjust. Business success remains, but personally, his world changes…until the day fate sets the undeniable in motion.
Sophie was a sweet little girl, his daughter's best friend, and a ray of undeniable sunshine. That was before. Now she's more. She is a grown woman.
Who can deny the undeniable?
UNDENIABLE eBook Preorder: https://amzn.to/2zo3rf8
INDULGENCE box set (Kindle Unlimited): https://amzn.to/2YHTMuN
MAID FOR THE ROYAL PRINCE by Winter James: https://www.amazon.com/dp/B087DW8CXY
Follow Read Me Romance on Instagram: https://www.instagram.com/readmeromance/?hl=en
Join Read Me Romance Headquarters on FB: https://www.facebook.com/groups/1681258945313004/
Find Alexa Riley on Instagram: https://www.instagram.com/authoralexariley/
Find Tessa Bailey on Instagram: https://www.instagram.com/tessabaileyisanauthor/
Podcast Credits
Read Me Romance Theme Song by L.B. Ballard
Podcast Production by Lola
Podcast: Play in new window
Subscribe: Apple Podcasts | Android | Google Podcasts