Podcast Episode 48.1 – SWEETER by Eve Dangerfield
September 30, 2019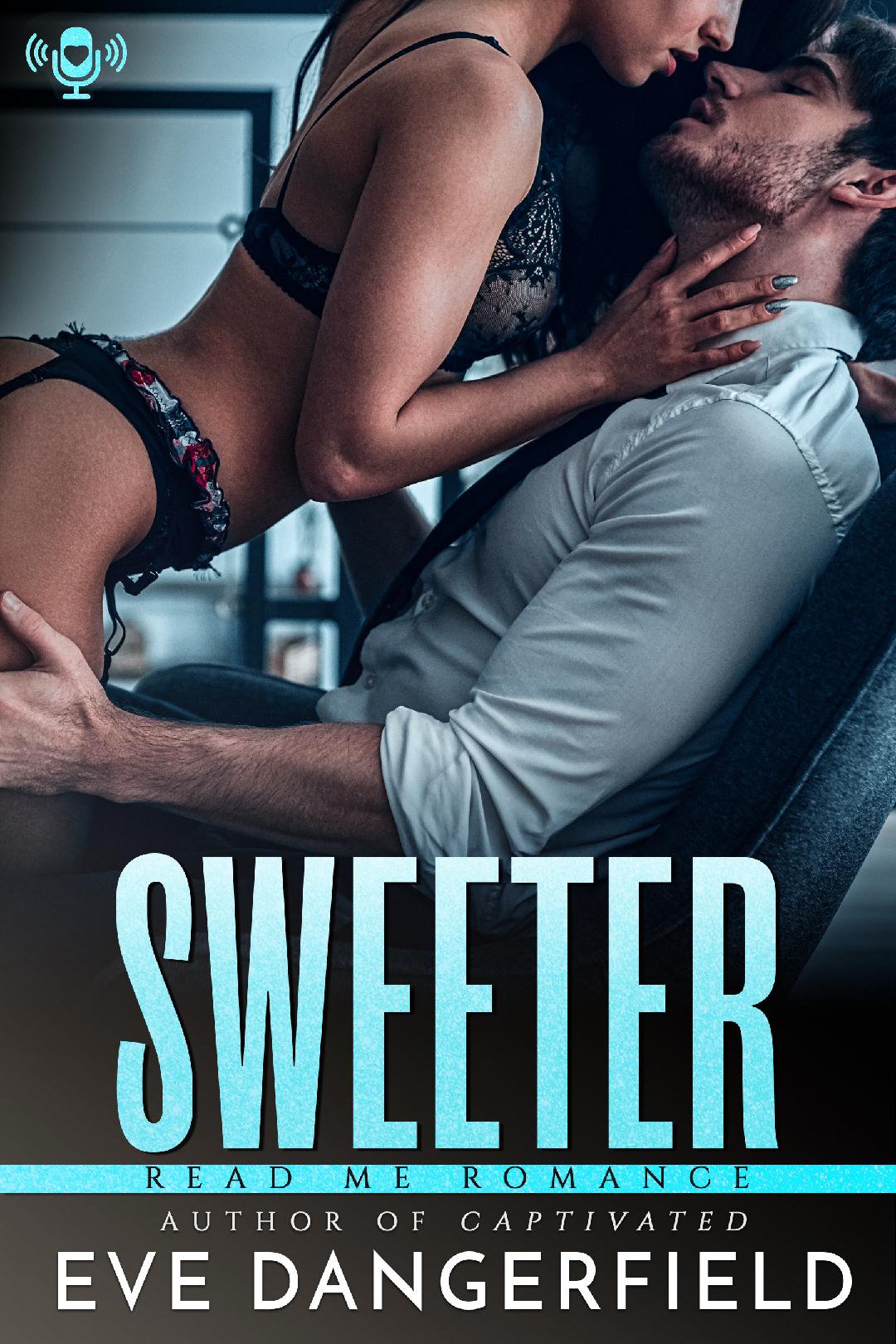 Our audiobook this week is SWEETER by Eve Dangerfield!
Narrated by Melissa Schwairy & Alan Morrison
What's better than romance? How about cold hard cash…
Marley Ellis doesn't have time for love, she's got an artistic empire to build and a sugar daddy to charm. At least she did, until a late night catfishing introduces her to insanely hot and very bored tech bro, Will.
Will's been treading water, searching for something to believe in. He's sure Marley's the answer, but convincing her that he's
a) not a douche
b) a daddy she can believe in is going to be a challenge. Luckily, he's bringing his A-game because the good life is sweet, but love is sweeter.
SWEETER by Eve Dangerfield (preorder): https://amzn.to/2ndqWlc
ACT YOUR AGE by Eve Dangerfield: https://amzn.to/2ncsRXl
SO WILD by Eve Dangerfield: https://amzn.to/2lFmJpX
CAPTIVATED by Eve Dangerfield & Tessa Bailey: https://amzn.to/2ndsAmS
Eve Dangerfield Giveaway!: http://readmeromance.com/books/dangerfield/
Follow Read Me Romance on Instagram: https://www.instagram.com/readmeromance/?hl=en
Join Read Me Romance Headquarters on FB: https://www.facebook.com/groups/1681258945313004/
Find Alexa Riley on Instagram: https://www.instagram.com/authoralexariley/
Find Tessa Bailey on Instagram: https://www.instagram.com/tessabaileyisanauthor/
Podcast Credits
Read Me Romance Theme Song by L.B. Ballard https://m.facebook.com/lbballardmusic/
Podcast Production by Lola
Podcast: Play in new window
Subscribe: Apple Podcasts | Android | Google Podcasts