Podcast Episode 46.1 – DEFINITELY KINKY by Annabel Joseph
September 16, 2019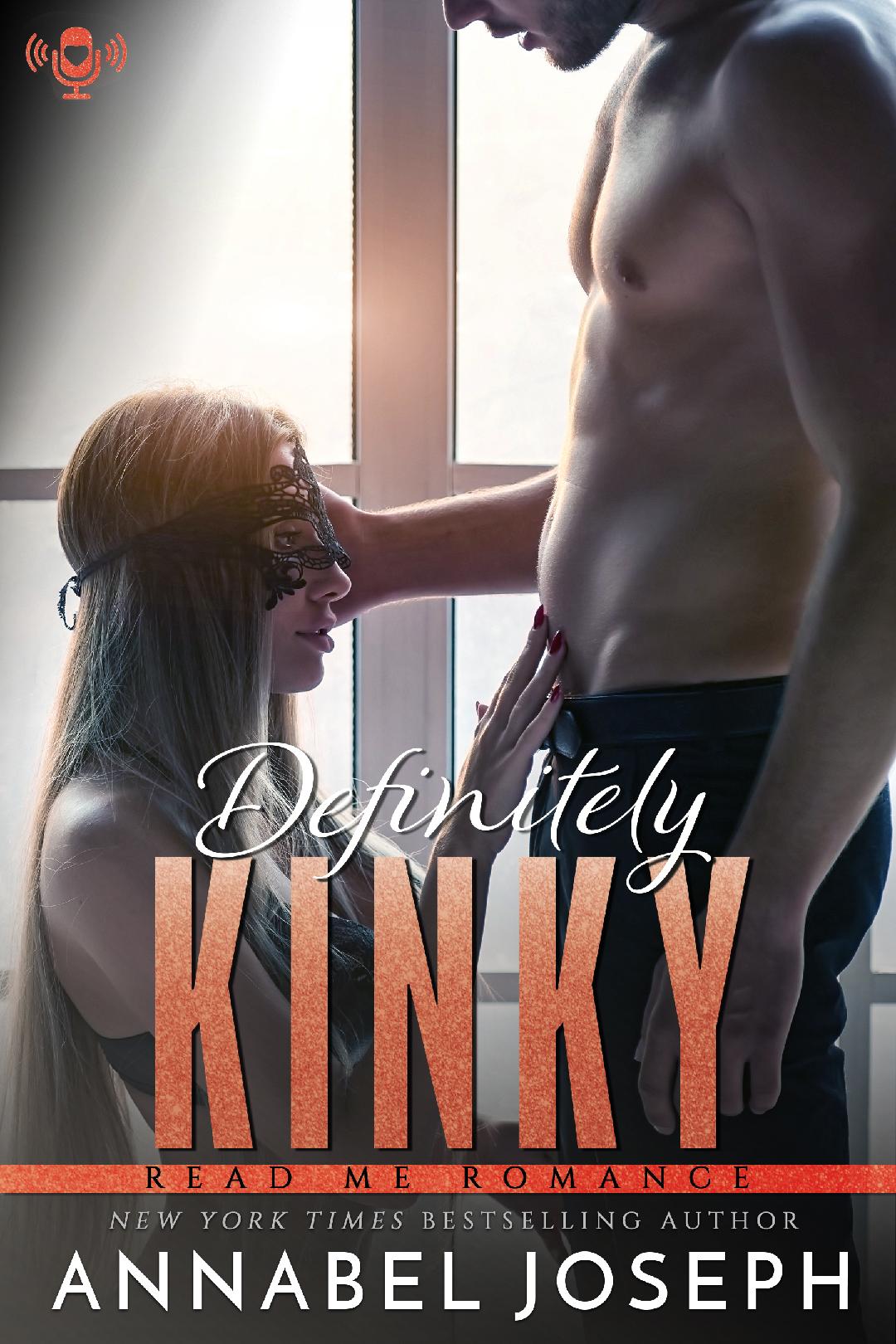 Our audiobook this week is DEFINITELY KINKY by NYT Bestselling Author Annabel Joseph!
Narrated by Ava Lucas
Andie's known the guys in her string quartet forever. There's Jonathan, the bossy lead violinist, and Steve, the cellist, who plays ref when they're at each other's throats. Then there's Ethan, the viola player. After five years, he's still a mystery: quiet, unassuming, and intensely dedicated to the music they create.
Who would've thought he'd be the one to step up and comfort her after a wedding reception gig goes haywire? Who would've thought they'd end up in each other's arms?
And who would've thought he'd know how to tilt her world sideways using only his voice, his fingers, and fifteen feet of rope?
TORMENT ME (Rough Love #1): https://amzn.to/2mbuDY1
DARK CONTROL (Dark Dominance #1): https://amzn.to/2mf8icf
Annabel Joseph on Youtube: https://bit.ly/2kx9KWG
Annabel Joseph on Facebook: https://www.facebook.com/annabeljosephnovels
Annabel Joseph GIVEAWAY: http://readmeromance.com/books/annabel-joseph/
Follow Read Me Romance on Instagram: https://www.instagram.com/readmeromance/?hl=en
Join Read Me Romance Headquarters on FB: https://www.facebook.com/groups/1681258945313004/
Find Alexa Riley on Instagram: https://www.instagram.com/authoralexariley/
Find Tessa Bailey on Instagram: https://www.instagram.com/tessabaileyisanauthor/
Podcast Credits
Read Me Romance Theme Song by L.B. Ballard https://m.facebook.com/lbballardmusic/
Podcast Production by Lola
Podcast: Play in new window
Subscribe: Apple Podcasts | Android | Google Podcasts