Podcast Episode 174.2 – ALPHA RANGER by Anna Fury
June 16, 2022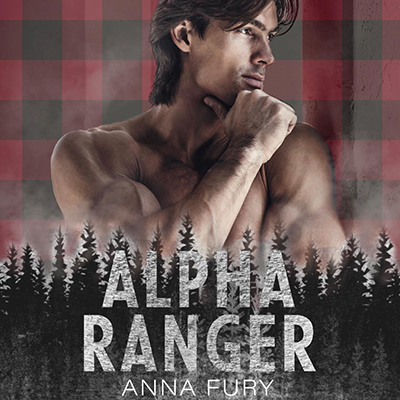 Our audiobook this week is ALPHA RANGER by Anna Fury
Liv
I've been in love with Thatcher Forrest from the moment he walked into my pharmacy, seven feet of quietly dimpled smiles and southern charm. He's everything I could ever want in a man–a little older, full of confidence, and with a body made for cold winter nights in bed.
You'd think he'd make a move after three years of intense flirting, but I'm done waiting.
I'm gonna bake up a batch of my best cookies and finally show Thatcher how perfect we are for one another, one chocolate chip at a time.
Thatcher
For three years, I've been picking up a prescription I don't even need anymore just to lay eyes on my town's beautiful young pharmacist. I probably shouldn't fantasize about a woman fifteen years my junior, but time hasn't done a single thing to get her off my mind. If anything, the desire to possess and mark her only increases every time I see her. She's an omega, I'm certain of it.
Imagine my surprise when she shows up at my home with freshly baked cookies. Turns out the beautiful omega wants something only I can give her. Can I rein in my dominance long enough to avoid scaring her away? I don't know. But if I get a taste of Liv, one thing's for certain–I'm never letting her go.
Anna Fury: https://amzn.to/3GUsu8t
Giveaway: https://bit.ly/3Q48hRW
Alpha Compound Series: https://amzn.to/3NDh7nK
Noire: https://amzn.to/3mm556A
♥ ♥ ♥
RMR Website: https://bit.ly/3ifFIyw
Read Me Romance Merch: https://bit.ly/39JB8XG
Weekly New Release: https://bit.ly/30iDete
Follow Read Me Romance on Instagram: https://geni.us/uUVdVeY
Latest Alexa Riley Releases: https://bit.ly/3qrQpVSJoin Read Me Romance Headquarters on FB: https://geni.us/IdL7B
Find Alexa Riley on Instagram: https://bit.ly/2HGrxpQAlexa Riley TikTok: https://vm.tiktok.com/TTPdUryXr9/
Read Me Romance Theme Song by L.B. Ballard
Podcast Production by Lola
Podcast: Play in new window
Subscribe: Google Podcasts | RSS