Podcast Episode 16.1 – BECAUSE OF YOU by Jenika Snow
February 18, 2019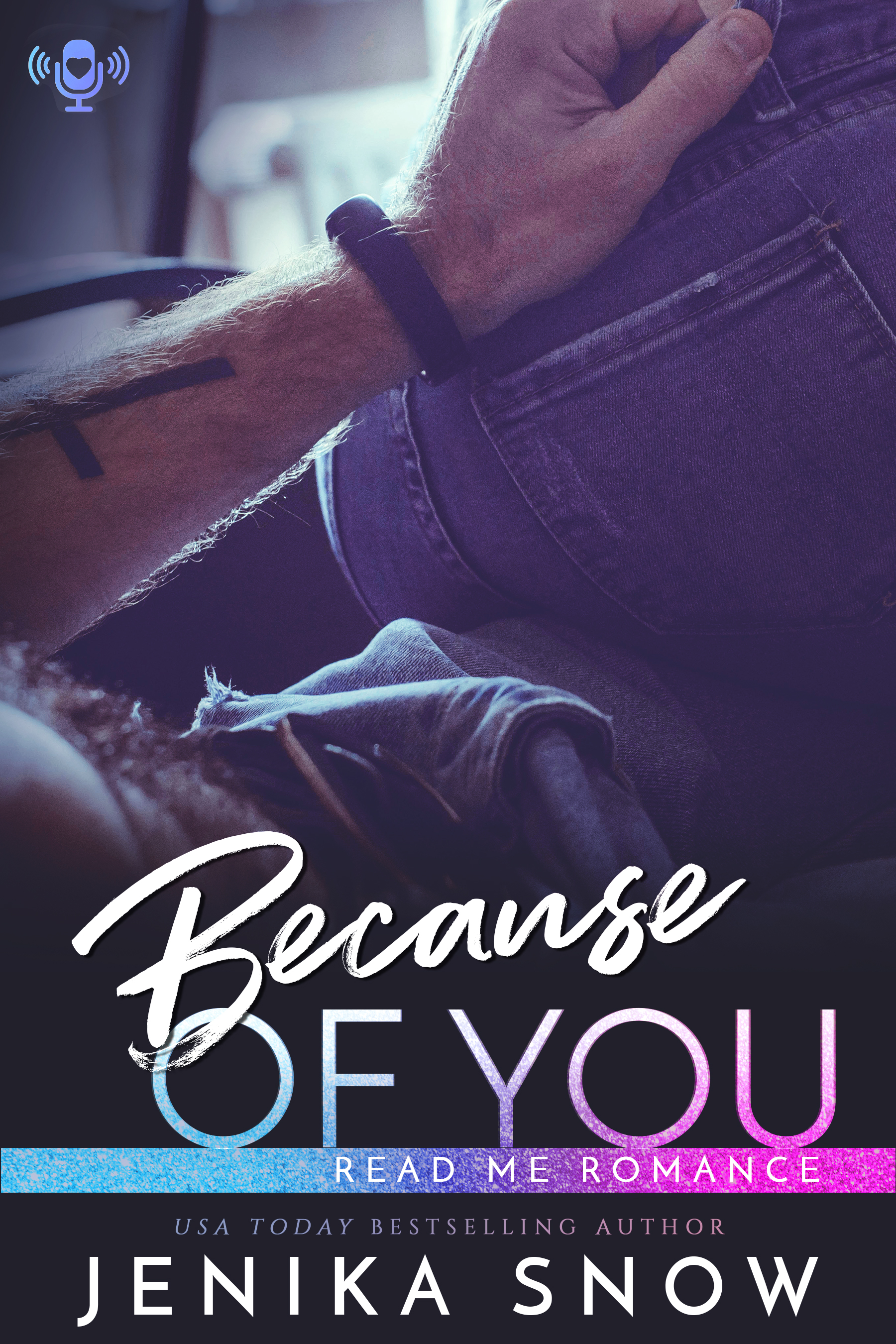 Our audiobook this week is BECAUSE OF YOU by USA Today Bestselling Author Jenika Snow!
Narrated by Lauren Sweet & Eric London
It started with a kiss, an innocent touch. It shouldn't have led to anything more because of who we were, what we were to each other. But I loved him even if he was my step-brother. He was called a bad boy, dangerous, was rough and raw in every male way that counted. But I loved him still. And that one night, those taboo touches, the softly, filthy spoken words he whispered changed my life forever. He gave me his baby. And then he left, was sent away, never knowing the truth. Now two years later he's back, claiming I've always been his. But will that still be the case once the truth comes out?
BECAUSE OF YOU (ebook preorder):
Amazon US: https://amzn.to/2E9CVpZ
Amazon UK: https://amzn.to/2BzWarb
Amazon AU: https://amzn.to/2tm1qtW
Amazon CA: https://amzn.to/2GmrHRr
TIGHT by Jenika Snow (new release!) https://amzn.to/2GGdpu7
SAY YOU WANT IT by Jenika Snow (free ebook!) https://amzn.to/2SMbCu1
★ GIVEAWAY ★ $50 Amazon Giftcard http://readmeromance.com/books/jenikasnow/
Follow Read Me Romance on Instagram: https://www.instagram.com/readmeromance/?hl=en
Join Read Me Romance Headquarters on FB: https://www.facebook.com/groups/1681258945313004/
Find Alexa Riley & Tessa Bailey on Instagram @authoralexariley @tessabaileyisanauthor
Podcast Credits Read Me Romance Theme Song by L.B. Ballard
https://m.facebook.com/lbballardmusic/
Podcast Production by Nerdie Lo
Podcast: Play in new window
Subscribe: Apple Podcasts | Google Podcasts | RSS