Podcast Episode 15.3 – SNOWFALL by M. Never
February 13, 2019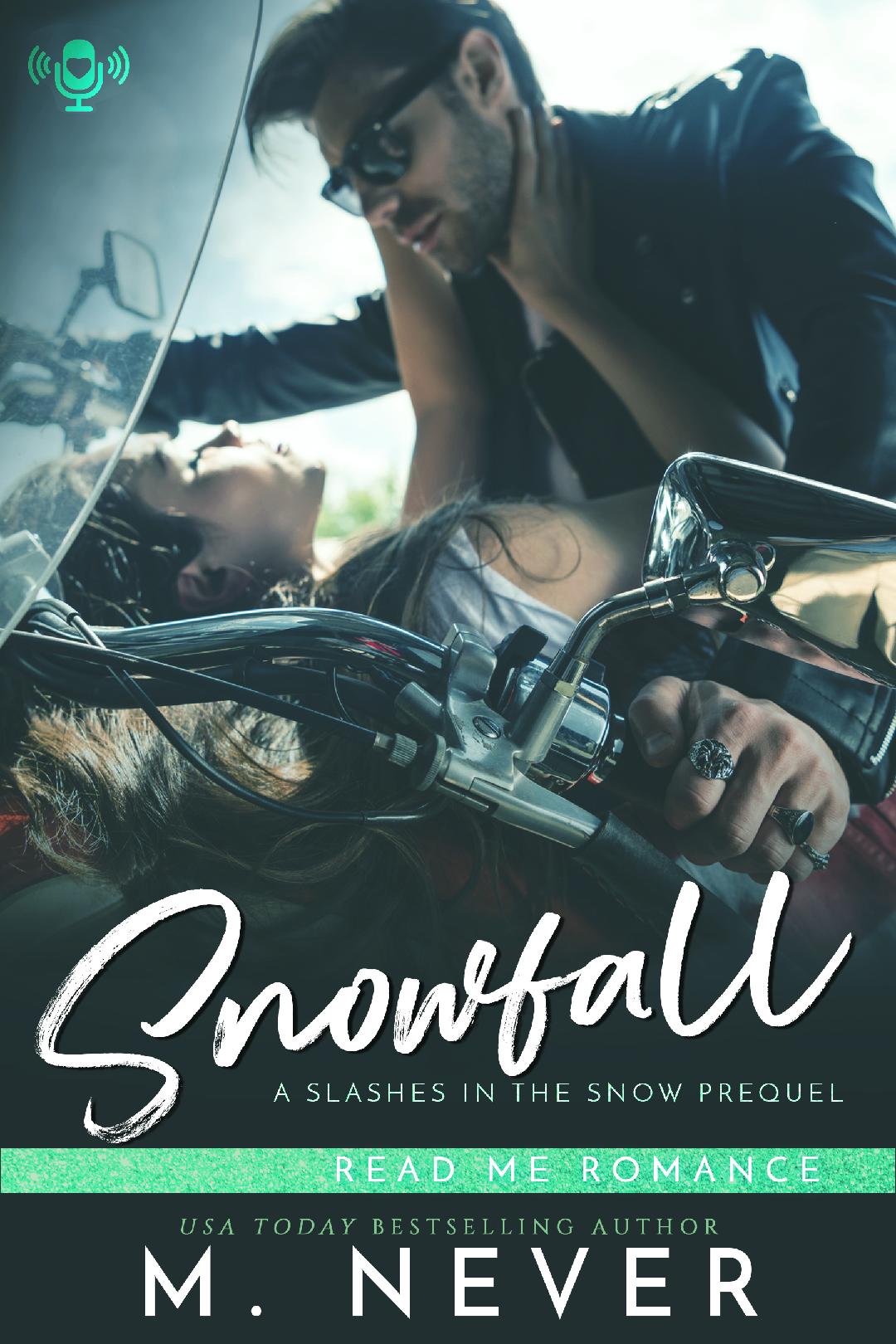 Our audiobook this week is Snowfall: A Slashes in the Snow Prequel by USA Today Bestselling Author M. Never!
Narrated by Pippa Jayne & Jeffrey Kafer
Gerard Parish has always known who he is. A biker, a father, a gambling man. But one chance encounter with a beautiful brunette at his auto body shop and everything changes. The way he thinks, the way he looks at life, and most importantly who he wants to be. As Baum Squad president, Gerard holds responsibilities he can't turn his back on, but when he's with Kristen, all those responsibilities seem insignificant. She's a woman like none other, smart, sophisticated, sexy, rich. She's a woman he never envisioned himself with but is somehow lucky enough to have. Faced with an impossible choice, Gerard must come to terms with what he inevitably knows— he has to walk away. The question is, from whom? The club or Kristen?
SNOWFALL: A Slashes in the Snow Prequel ebook preorder: mybook.to/SISSnowfallh
SLASHES IN THE SNOW (preorder now – out 2/28!): https://bit.ly/2BnWVDi
Ghostface Killer by M. Never: https://amzn.to/2ShuJg9
Southern Nights Series by M. Never (Kindle Unlimited): https://amzn.to/2SyFNVh
SLASHES IN THE SNOW ARC Giveaway: http://readmeromance.com/books/snowfall-by-m-never/
Con Artist by Alexa Riley: https://amzn.to/2ShvBRX
Follow Read Me Romance on Instagram: https://www.instagram.com/readmeromance/?hl=en
Join Read Me Romance Headquarters on FB: https://www.facebook.com/groups/1681258945313004/
Podcast Credits Read Me Romance Theme Song by L.B. Ballard
https://m.facebook.com/lbballardmusic/
Podcast Production by Nerdie Lo
Podcast: Play in new window
Subscribe: Apple Podcasts | Android | Google Podcasts