Podcast Episode 139.1 – BLINDSIDED by Matilda Martel
August 31, 2021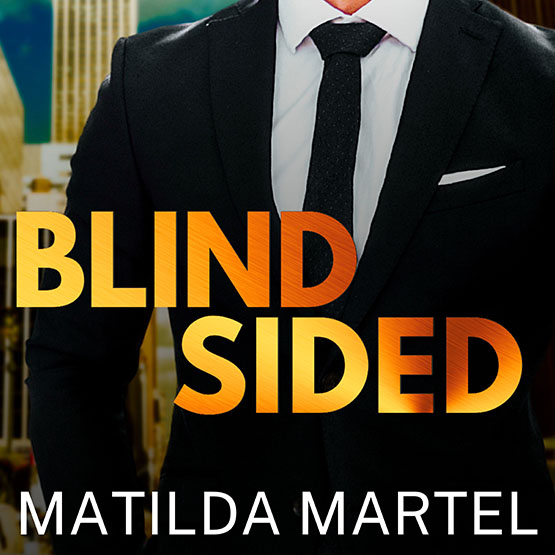 Event coordinator Gemma Davenport is in the business of love…literally. She loves her job, and she's good at it. Still, Gemma has never had the opportunity to try love out for herself. There's only one man who's tempted her enough to consider it, and he's a jerk. The sexiest jerk she's ever met. So, why does her body come alive when she walks into a blind date to find…him?
Fergus Digby hates incompetence. He is meticulous and runs his company with an iron fist. Fergus is used to getting what he wants. And he wants Gemma Davenport. Since she turned down his advances not once, but twice, he can't stop thinking about her. Fantasizing about having her in his bed.
When Fergus finally gets Gemma alone, the sparks between them grow into fireworks. Can they look past the reasons they shouldn't be together and embrace the once-in-a-lifetime passion they've ignited? Or will their relationship go up in flames before it's really begun?
eBook Blindsided now: https://amzn.to/3sHivw8
Get her free ebooks here: https://bit.ly/3DaG6tT
More Matilda Martel eBooks: https://amzn.to/38622If
SIGN UP FOR RMR NEWSLETTER – https://bit.ly/3Dgwmyy
Other Mentioned Books
Evil Twin by Kati Wilde
Luna and the Lie by Mariana Zapata
RMR Website: https://bit.ly/3ifFIyw
Weekly New Release: https://bit.ly/30iDete
Follow Read Me Romance on Instagram: https://geni.us/uUVdVeY
Join Read Me Romance Headquarters on FB: https://geni.us/IdL7B
Find Alexa Riley on Instagram: https://bit.ly/2HGrxpQ
Read Me Romance Theme Song by L.B. Ballard
Podcast Production by Lola
Podcast: Play in new window
Subscribe: Google Podcasts | RSS