Podcast Episode 74.2 – FIREMAN DADDY by Taryn Quinn
April 10, 2020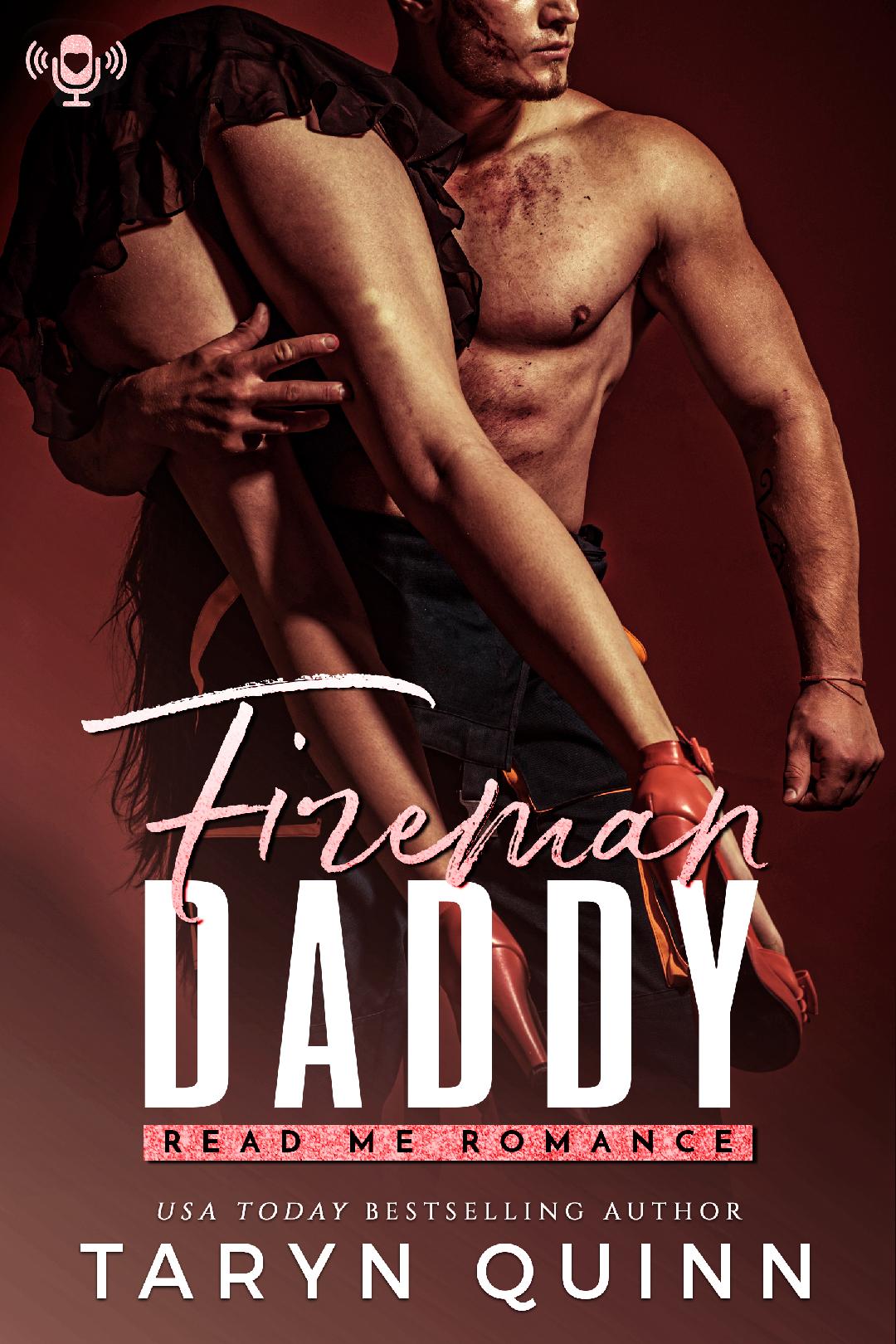 Our audiobook this week is FIREMAN DADDY by USA Today Bestselling Author Taryn Quinn! 
Narrated by Lola James and Wesley Paul I got my happily-ever-after…except it wasn't. 
My HEA ended when my formerly star quarterback husband slept with—no, not our old head cheerleader. Someone else. Hello, this isn't a Lifetime movie.
So, I left New York City and went home to small-town Crescent Cove. I'd inherited a bar that was apparently the watering hole for local firemen. Super hot firemen, namely one in particular.
Okay, so maybe this is a Lifetime movie.
Especially since the fire code chief—and my ex's high school friend—keeps hassling me about getting the bar up to code, when all I want to do is get the place fixed up so I can go back to the city.
Don't I?
But Jake is making me remember why I love my hometown. And it turns out he isn't only good at preventing fires, he's even better at starting them.
And the one between us may just burn forever…
Author's note: Jake isn't a daddy yet, but if he has his way, he'll be knocking up Erica faster than you can say five-alarm blaze. Fireman Daddy is a 18K novella with no cliffhanger and a happily-ever-after.
CEO DADDY: https://amzn.to/2w8RjNX
MY EX's BABY: https://amzn.to/2UYlcsG
DADDY IN DISGUISE (AUDIO): https://adbl.co/3dQTpmP
BEACH KINGDOM BUNDLE by Tessa Bailey: https://amzn.to/39HaewV
$50 Amazon GC GIVEAWAY: http://readmeromance.com
Follow Read Me Romance on Instagram: https://www.instagram.com/readmeromance/?hl=en
Join Read Me Romance Headquarters on FB: https://www.facebook.com/groups/1681258945313004/
Find Alexa Riley on Instagram: https://www.instagram.com/authoralexariley/
Find Tessa Bailey on Instagram: https://www.instagram.com/tessabaileyisanauthor/
Podcast Credits
Read Me Romance Theme Song by L.B. Ballard
Podcast Production by Lola
Podcast: Play in new window
Subscribe: Apple Podcasts | Android | Google Podcasts