Podcast Episode 66.2 – FATED by Stephanie Rose
February 14, 2020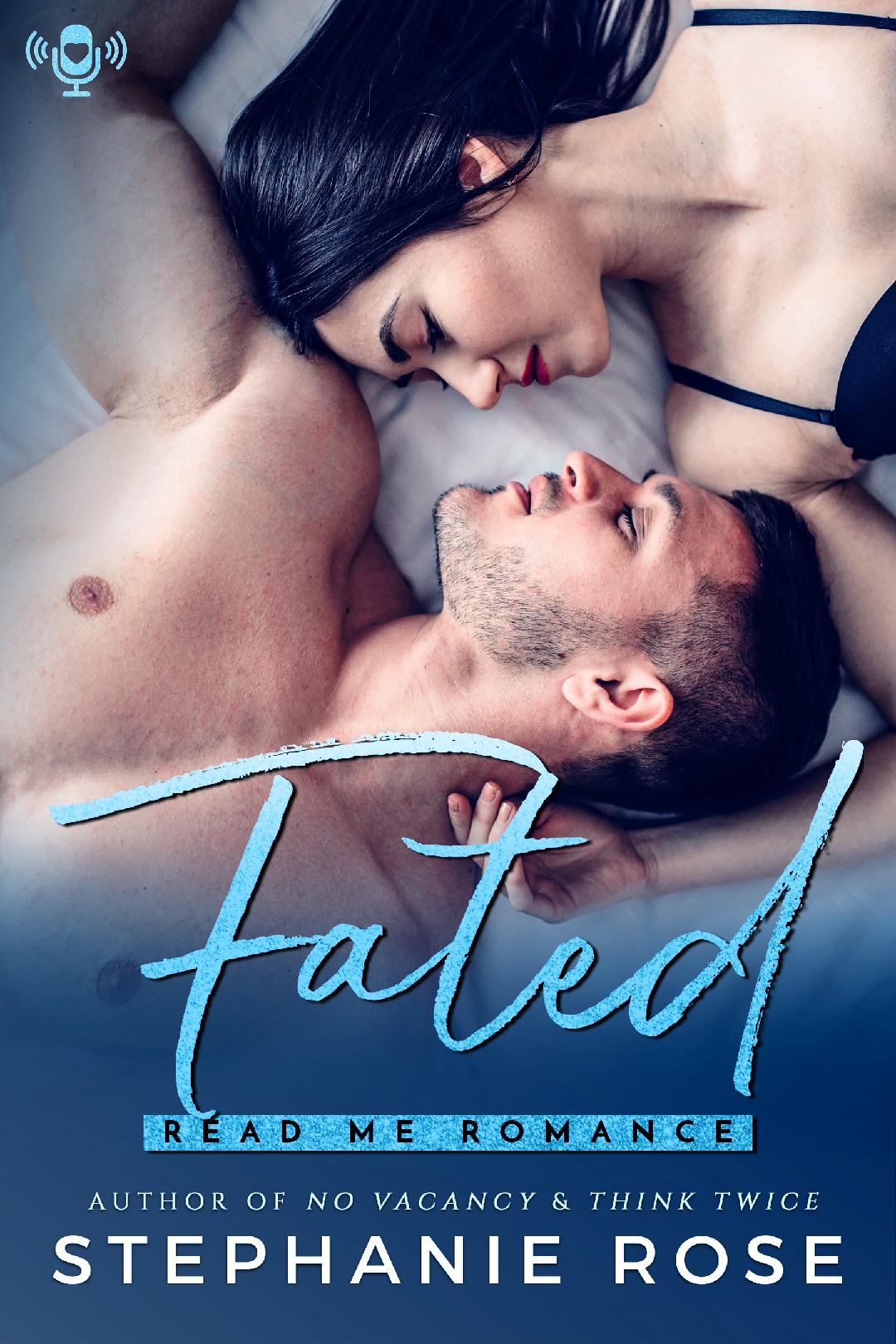 Our audiobook this week is FATED by Stephanie Rose!
Narrated by Curt Bonnem and Kit Swann
Time has passed, but the longing hasn't. 
Patrick Miller cut off the only girl he'd ever loved, believing he had no other choice. More than a decade later, he's never forgotten her. Now, he's got a whole new life—but no room for love.
Arianna Cole loves her job and the children in the day care center she owns, but that's the only love she'll allow into her life—that she can allow.
But then the boy who was once her everything walks through the doors of her center.
With his son.
Patrick broke her heart right after she'd handed it to him, and she can't go back. Her yearning for him still smolders, but it's trapped behind twelve years of hurt.
Are Patrick and Arianna still in the wrong place at the wrong time, or are they fated?
NO VACANCY by Stephanie Rose: https://amzn.to/38baXa4
FINDING ME by Stephanie Rose: https://amzn.to/2UtCzmE
GROWLING FOR MY MATE by Shaw Hart: https://amzn.to/39eiXqJ
Preorder REBORN YESTERDAY by Tessa Bailey: https://amzn.to/2OwrKfV
Stephanie Rose GIVEAWAY: http://readmeromance.com
ALEXA RILEY BACKLIST BOOKS
AR Website: https://bit.ly/38uN0dN
Eden Books: https://bit.ly/31YNaYA
iBooks: https://apple.co/2P75vxt
Kobo: https://bit.ly/39DacqB
Nook: https://bit.ly/38AP7wV
Follow Read Me Romance on Instagram: https://www.instagram.com/readmeromance/?hl=en
Join Read Me Romance Headquarters on FB: https://www.facebook.com/groups/1681258945313004/
Find Alexa Riley on Instagram: https://www.instagram.com/authoralexariley/
Find Tessa Bailey on Instagram: https://www.instagram.com/tessabaileyisanauthor/
Podcast Credits
Read Me Romance Theme Song by L.B. Ballard https://m.facebook.com/lbballardmusic/
Podcast Production by Lola
Podcast: Play in new window
Subscribe: Apple Podcasts | Android | Google Podcasts