Podcast Episode 40.2 – SOMETHING ABOUT A HOT GUY by A.L. Jackson
August 9, 2019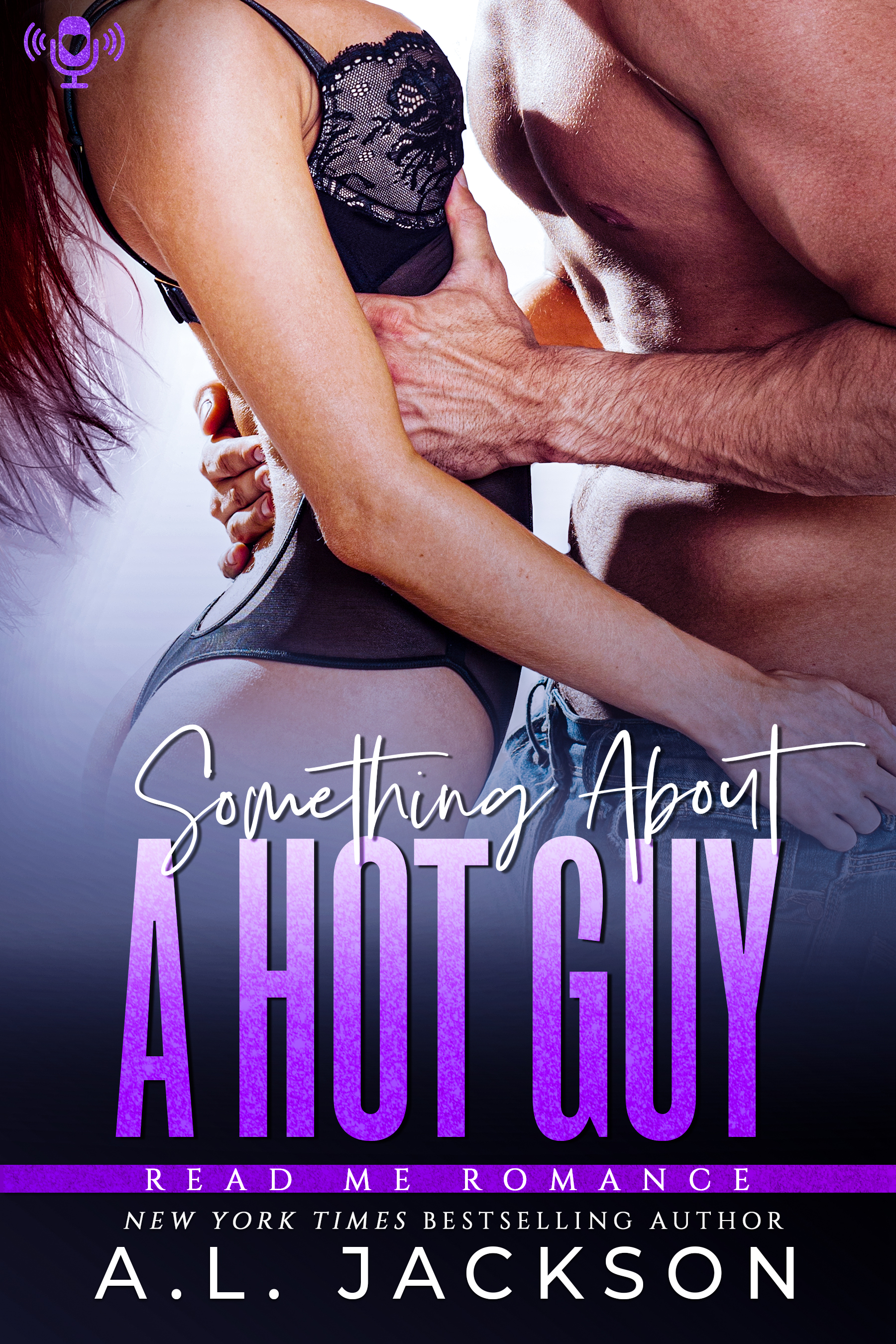 Our audiobook this week is SOMETHING ABOUT A HOT GUY by New York Times Bestselling Author A.L. Jackson!
Narrated by Meg Sylvan & Tim Paige
Kyle Love is the bane of my existence.
Arrogant jerk.
Obscenely gorgeous.
Completely out of my league.
Did I mention he's my best friend's big brother?
Oh yeah, and I've been in love with him my entire life.
Kenna Myer drives me insane.
Adorably shy.
Painfully awkward.
Ridiculously sexy.
And my sister has made it clear on multiple occasions that she's completely off-limits.
When I show at the apartment she shares with my sister for a surprise visit to find my sister away for the weekend, I know a should walk.
I don't.
It turns out my sweet Kenna has herself a secret…a blog called Something About a Hot Guy.
I'm ninety-nine percent sure its top subject is me.
One thing I'm certain of? Things are about to get interesting…
PIECES OF US by A.L. Jackson (Kindle Unlimited): https://amzn.to/2Lvw27m
ALL OF ME by A.L. Jackson: https://amzn.to/2xVSL3J
A.L. Jackson Website: https://www.aljacksonauthor.com
A.L. Jackson SIGNED PAPERBACK GIVEAWAY! http://readmeromance.com/books/aljackson/
SONATA by Skye Warren: https://amzn.to/30H9nbx
DARE ME TONIGHT by Carly Phillips and Erika Wilde: https://amzn.to/2M0nZi9
Follow Read Me Romance on Instagram: https://www.instagram.com/readmeromance/?hl=en
Join Read Me Romance Headquarters on FB: https://www.facebook.com/groups/1681258945313004/
Find Alexa Riley on Instagram: https://www.instagram.com/authoralexariley/
Find Tessa Bailey on Instagram: https://www.instagram.com/tessabaileyisanauthor/
Podcast Credits
Read Me Romance Theme Song by L.B. Ballard https://m.facebook.com/lbballardmusic/
Podcast Production by Lola
Podcast: Play in new window
Subscribe: Apple Podcasts | Google Podcasts | RSS