Blades of Glory by Toni Aleo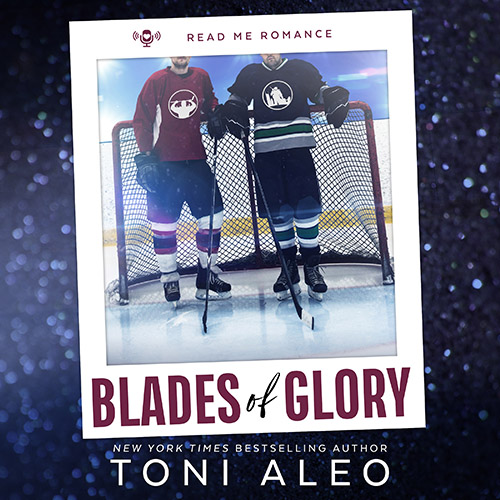 About the Audiobook:
Old vs. Young
Experience vs. Attitude
No Teeth vs. Also No Teeth…
It's the game some of these players have been waiting a lifetime for. The veterans of the Nashville Assassins versus the new generation of players—their sons.
As part of their prewedding festivities, Aiden Brooks and Shelli Adler have invited the retired Assassins to play a friendly game against the Stanley Cup-winning current team.
And while the guys are battling it out on the ice, the women are running the show from the stands.
Narrated by Emily Ellet
Preorder the eBook:
Blades of Glory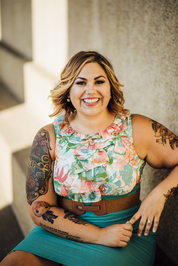 My name is Toni Aleo, and Im a #PredHead, #sherrio, #potterhead, and part of the #familybusiness!

I am also a wife to my amazing husband, mother of a gamer and a gymnast, and also a fur momma to Gaston el Papillion.

While my beautiful and amazing Shea Weber has been traded from my Predators, Im still a huge fan. But when Im not cheering for him, Im hollering for the whole Nashville Predators since Ill never give my heart to one player again.

When Im not in the gym getting swole, Im usually writing, trying to make my dreams a reality, or being a taxi for my kids.

I'm obsessed with Harry Potter, Supernatural, Disney, and anything that sparkles! Im pretty sure I was Belle in a past life, and if I could be on any show, it would be Supernatural so I could hunt with Sam and Dean.

Also, I did mention I love hockey, right? 
NASHVILLE ASSASSINS: NEXT GENERATION