The Holiday Shorts: a collection by Alexandria House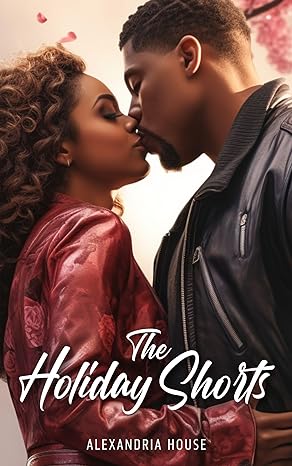 About the Audiobook:
This is a collection of Alexandria House's published holiday short stories. This collection contains no material that has not been previously released.
Baby, Be Mine
What do the lonely do on Valentine's Day?
That's the dilemma Pia Harris faces for the second year in a row. But maybe this year will be different. Maybe, just maybe, she'll find another lonely heart to share it with.
Merry Christmas, Baby
Having to work on Christmas Eve is bad. Having to work the graveyard shift on Christmas Eve is worse. Having to work the graveyard shift on Christmas Eve when your life is a mess? Well, that's some BS. There doesn't seem to be a Merry Christmas in store for Sunday Marks, but maybe one call can change that.
Always my Baby
What Melanie sees as an inconvenience, Luke sees as a long-desired opportunity. Hopefully, this converging of divergent paths on Christmas Eve will lead to pleasant surprises for both of them.
All I Want
Two souls reunite on Christmas, but at the end of the day, will they rekindle what once was or go their separate ways?
New Year, New Boo?
Could a dreaded company New Year's party be just the place for Langston O'Neal to bag a new boo?