One Scott Deal by Lucy Eden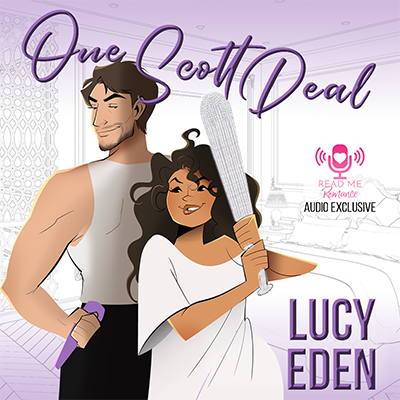 About the Audiobook:
Ex-Navy Seal turned private mercenary Sam Tyler is a man on a mission.
A mission to get as far away from New York and his tragic family history as he can.
A new gig with a private security firm is exactly what he needs, but there is one obstacle his military training couldn't prepare him for.
A spoiled, smart-mouthed, and incredibly sexy starlet named Ella Scott.
Quadruple threat Ella Scott was born to be an entertainer. Seriously, she booked her first acting job before she could crawl. But, after nearly four decades dodging every curveball the industry and her mother could throw at her, there is one thing threatening bring her carefully curated world crashing down around her.
And, no, it's not the unhinged stalker that wants her dead.
It's Sam Tyler, the overbearing, inflexible, and ridiculously attractive wall of muscle the studio sent to protect her.
When an imminent threat forces Sam & Ella into hiding, will they find the courage to defeat their most dangerous enemies, the ghosts of their pasts?
(They should probably do something about the stalker, too.)
One Scott Deal is funny, dramatic & steamy short full of bodyguarding, opposites attract, enemies to lovers, forced proximity & steam.
Preorder the eBook:
Get the eBook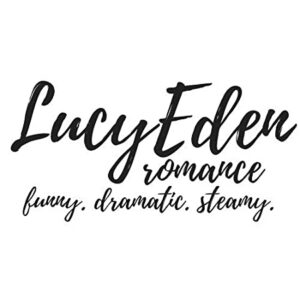 Lucy Eden is the nom de plume of a romance-obsessed author who writes the kind of romance she loves to read. She's a sucker for alphas with a soft gooey center, over the top romantic gestures, strong & smart MCs, humor, love at first sight (or pretty damn close), happily ever after & of course, dirty & steamy love scenes.
When Lucy isn't writing, she's busy reading—or listening to—every book she can get her hands on— romance or otherwise.
She lives & loves in New York with her husband, two children, a turtle & a Yorkshire Terrier.