It Takes Two by Nikki Sloane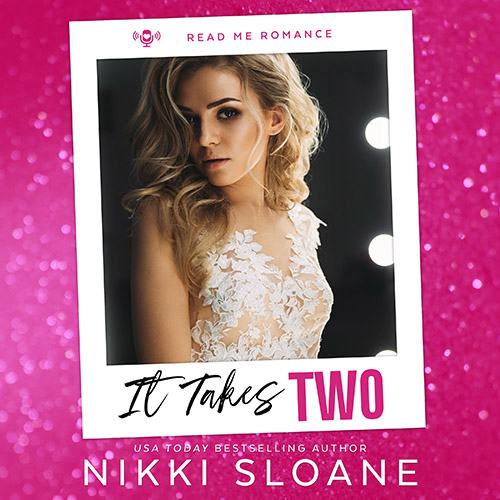 About the Audiobook:
I know what's supposed to happen at my casting call. In walks a stranger, my clothes come off, and we shoot amateur porn. Only a hot guy doesn't show up—two of them do.
Narrated by Lia Holland
Preorder the eBook:
Nikki Sloane
Nikki Sloane landed in graphic design after her careers as a waitress, a screenwriter, and a ballroom dance instructor fell through. For eight years she worked for a design firm in that extremely tall, black, and tiered building in Chicago that went through an unfortunate name change during her time there.
Now she lives in Kentucky, is married and has two sons. She is a three-time Romance Writers of America RITA© Finalist, also writes romantic suspense under the name Karyn Lawrence, and couldn't be any happier that people enjoy reading her sexy words.