Last Call Casanova by Karla Doyle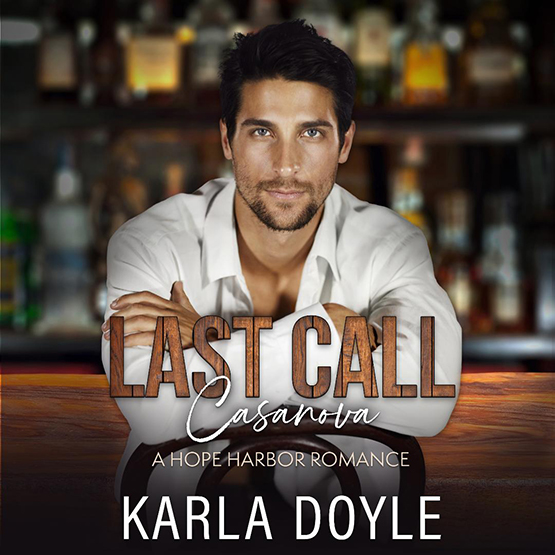 About the Audiobook:
I'm back in Hope Harbor, the little town I can't stay away from, for my buddy's wedding to the love of his life. They're perfect together. I'm happy for them, but that kind of relationship isn't in my wheelhouse. Not anymore. Everything changes once there's a picture of you holding an oversized check splashed across the internet. When it's public knowledge you won the lottery and have ten million in the bank, everybody wants a piece of you.
Been there, got burned, and have the scorch marks to prove it. Money's not the only thing I keep locked up now. My heart's in the vault too. But there's one piece of me I've been happy to share since then, and it's guaranteed to satisfy. Looking for a good time? I'm your man. Just don't look for more. That's the rule. Or it was, until I met Mya.
Hope Harbor is full of gorgeous fish happy to hop on my hook anytime I'm in town. Too bad the only one I want doesn't fall for my lines, and has no interest in my pole. Pretty sure she'd be happy if I took a long walk off the end of the short pier and never resurfaced.
The more Mya pushes me away, the more I want to reel her in. The truth is—I'm the one who's hooked. And one night together is all it takes to know I never want to be released.
Preorder the eBook:
Get the eBook
GIVEAWAY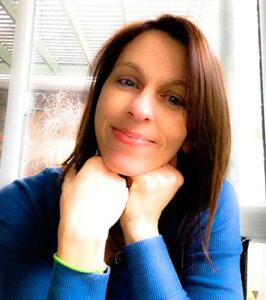 Karla Doyle writes sexy, funny, swoon-worthy romances. Love alpha heroes? So does Karla! Love smart, independent heroines? Karla does, too! Love interesting secondary characters, cute pets, funny moments that make you laugh out loud, toe-curling sex scenes, and heartfelt "awww" moments? Karla's books have all those things!
When she's not writing romance, Karla loves spending time with her family, friends & pets, reading, drinking copious amounts of coffee, and playing online Scrabble.