Moravian Rhapsody by KD Robichaux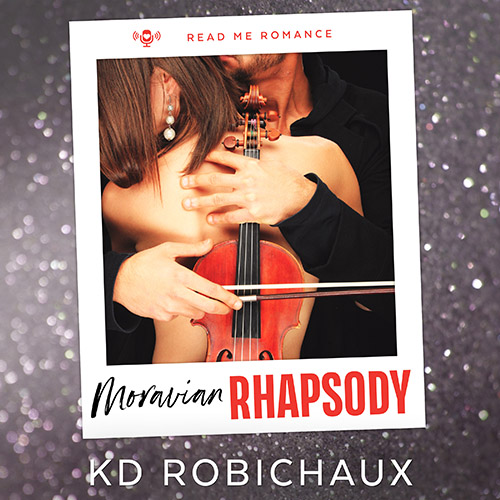 About the Audiobook:
Is this my real life? Or is this just a fantasy?
Bucket list cruise from Berlin to Prague—check.
An excursion to hear Czech folklore and live music and to try authentic cuisine—check.
A chance to pull up my big-girl panties, face my fears, and give in to my wanderlust just this once—check, check, and check.
And it doesn't even matter I ended up being the only person on our cruise under the age of seventy. I'm here for the adventure, the history… the food.
Until the very moment my eyes land on the heart-stoppingly handsome violinist of the traditional Moravian band.
Nothing could've prepared me for the instant attraction, the immediate connection we had without even speaking a word.
And after dinner and the show, he had already made up his mind about me.
I was his.
Narrated by Mackenzie Cartwright & Leo Barnabas 
Preorder the eBook:
Moravian Rhapsody by KD Robichaux
KD Robichaux
KD Robichaux wanted to be a romance author since the first time she picked up her mom's Sandra Brown books at the ripe old age of twelve. She went to college to become a writer, but then married her very own alpha and had babies. Putting her dream job on hold to raise her family as a stay at home mom who read entirely too much, she created a blog where she could keep her family and friends up-to-date on all the hottest reads. From there, by word of mouth, her blog took off and she began using her hard-earned degree as a full-time editor. When her kids started school, and with the encouragement from her many author friends, she finally sat down and started working on her first series, The Blogger Diaries, her own real-life romance. She's now published more than fifteen stories in many different genres of romance.