What Happens in Carolina by Karen Grey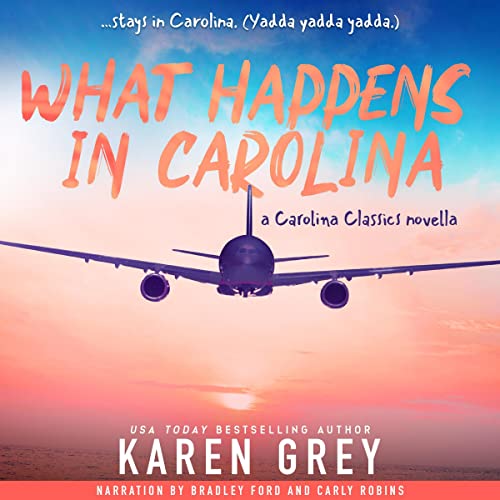 About the Audiobook:
First, there's only one office. Then, there's only one bed. Then, there's only one condom.
I'm over the moon when I land my first-ever writing job on a new TV show that's like, da bomb. So what if my old boss twisted her son's arm to get me the job?
I'm not so enthused when I have to share an office the size of a broom closet with a grumpy guy who ignores me. I don't care if he's totally fly. I've got enough on my plate trying to come up with high concept storylines and punchy dialogue for hormone-filled teenagers—the actors and the characters—while being hazed in the writers' room.
Things begin to heat up between us on a work trip to the gorgeous coastal filming location for our show, but when a hurricane threatens, sharing an office is the last thing we need to worry about.
Fans of TV shows like Dawson's Creek and Buffy the Vampire Slayer will love this throwback 1990s forced proximity, partners to lovers, road trip romcom with an unconventionally geeky hero.
Preorder the eBook:
Get the eBook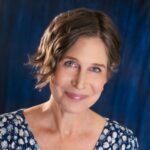 KAREN GREY is the pen name for award-winning narrator Karen White. A stage, screen and radio drama actor in Boston, New York and Los Angeles in the late 20th century, she started recording books in 1999. Now back in her home state of North Carolina, she shares a home with her family and (probably) too many pets, where she continues to narrate audiobooks as well as make up stories.
The first five books in her Boston Classics series of retro romcoms released in 2020-2021. What I'm Looking For, #1 in the series is the winner of AudioFile Magazine's Earphones Award, the NJ Romance Writers' Put Your Heart in a Book contest and Hearts Through History's Romance Through the Ages contest in the Modern History category.
Carolina Classics Series