Rise of the Animals by Jisa Dean
About the Audiobook:
Athea is having a tough year, her parents died leaving her as the sole provider for her two sisters and large, hairy monsters are attacking her village. To make things worse – she's been trapped outside the walls and one of the monsters wants her for more than just a midnight snack. It just so happens he's their leader – the biggest and cruelest of them all. Things go from bad to worse when her sisters become involved. These beasts are scary and dangerous, but could they hold the key to saving her village? And how far is she willing to go to make that sacrifice for her people and keep her sisters safe?
This is the beginning of the Metamorphs story. It's not historically accurate by any means but it's quick, dirty, and fun. And you finally get to travel to the town everyone was talking about in The Human Between and it's set 1000 years earlier. This little nugget will take us back to the origin of a family line that has wound in and out of the Metamorphs history throughout time. It is the beginning of a series but can be read as a stand-alone. Hot virgin love, sexy man-beasts, and the time period where you took what you wanted, what could be better?
JISA DEAN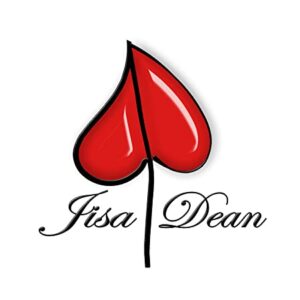 Jisa Dean has been writing romance since she was four years old. The older she gets the dirtier the stories seem to get. But like a fine wine, she keeps getting better with age.
When she's not making herself blush with the stuff she writes, she's a mom and a wife, constantly wondering how to hide her alter ego and dirtier side from the PTO moms in the pickup line. She would love nothing more than to spread smut throughout the land – so come get smutty with her.