Because of You by Jenika Snow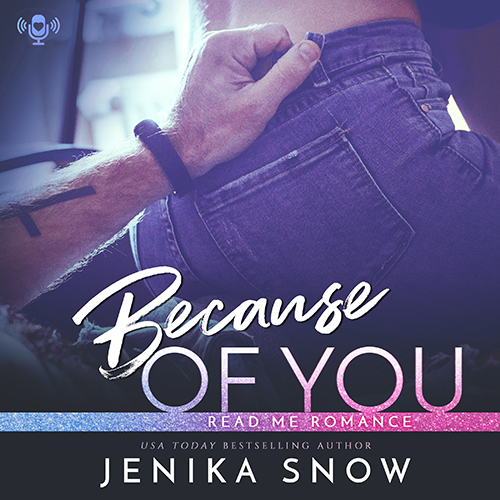 About the Audiobook:
It started with a kiss, an innocent touch. It shouldn't have led to anything more because of who we were, what we were to each other. But I loved him even if he was my step-brother. He was called a bad boy, dangerous, was rough and raw in every male way that counted. But I loved him still. And that one night, those taboo touches, the softly, filthy spoken words he whispered changed my life forever. He gave me his baby. And then he left, was sent away, never knowing the truth. Now two years later he's back, claiming I've always been his. But will that still be the case once the truth comes out?
A pseudo-taboo book that has a small amount of angst, a secret baby, and a bad boy hero. The hero is brooding, possessive, but has only had eyes for the heroine. The heroine is sweet, small-town girl charm who is afraid of losing the hero all over again once he finds out about their child.
Narrated by: Lauren Sweet & Eric London
Preorder the eBook:
Because of You by Jenika Snow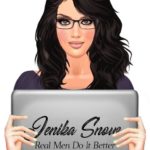 Jenika Snow is a USA Today Bestselling Author. She first became published in 2009. Before she started writing full-time she worked as a nurse.