Get Further by Alyssa Turner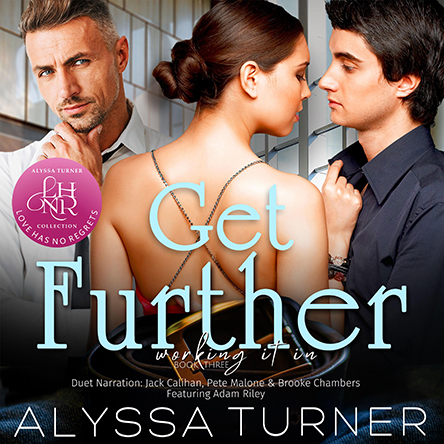 About the Audiobook:
Kara – If there's one mistake I'll never make again, it's falling in love. A certain member of the male anatomy makes me stupid apparently, and anyway, I'm too busy building my empire. All I need is my favorite toy and my bestie to keep me happy, or so I keep telling myself.
Cole – I fell in love with my best friend in college and married her when her heart was broken to pieces. But Kara is under the distinct impression that her heart has never been safer with me, her best friend, because as far as she knows, I'm gay.
J.P. – The day I signed my divorce papers I met America's favorite couple. We'll be working together on a new ad campaign. But something just isn't sitting right. Could be the way they both look at me that makes me wonder just what lies under the surface.
Get Further is part of the Love Has No Regrets collection of menage and reverse harem books by Alyssa Turner. Meet the next MMF triad in the standalone Working It In series with a fake marriage at stake for friends secretly wanting to be lovers and the second chance for the gorgeous older guy they're both crushing on.
Preorder the eBook:
Get the eBook
Alyssa Turner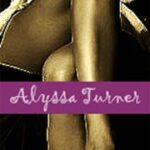 Alyssa believes that when characters speak to you, you've got to listen. She's been all ears and writing stories in all lengths since childhood. She only wonders where those notebooks of handwritten dramas ended up.
Almost everyone tags her romances as habanero hot, and with her proclivity for the ménage genre, Alyssa is often recognized for weaving complexity and emotional depth into her characters. She has so much fun writing, she can never be relied upon to put the wash into the dryer any time after 10 PM. Luckily, she is married to the most understanding husband in the world.
The Love Has No Regrets collection of novels by Alyssa Turner includes several series with familiar characters threaded into each story. Her LHNR world is ever growing, spanning from Manhattan to Paris, with Polyamorous love that answers only to the heart.