Finding Forever by JLynn Autumn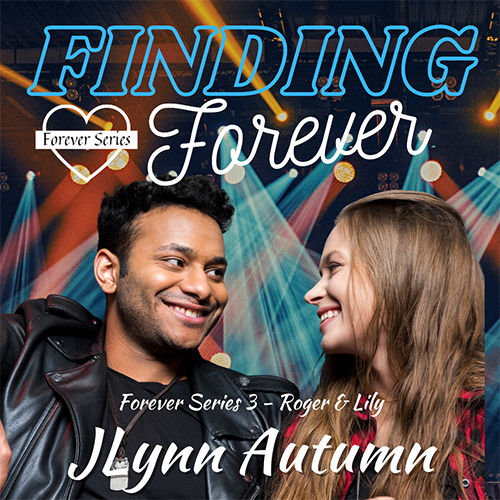 About the Audiobook:
Roger
"Be my fake boyfriend for ten minutes, please." Those eight words haunt me. I was at a buddy's bar to watch a concert. Pretending to be a boyfriend wasn't part of my plans, but she was scared. I dropped my arm over her shoulder and played the part of the doting boyfriend. I should have made sure she got home safely by calling her a cab or rideshare. But after an unexpected night laughing more than I had in months, I couldn't say no when she asked if I wanted company in my hotel room.
When I realized the next morning that she wasn't twenty-one, I bailed. I regret it. But what am I supposed to do? I only know her first name and where she goes to college. College! She's in college. I'm over thirty and the only person who has ever made me think I'd want more than a night or two isn't old enough to buy a beer.
Lily
I've never understood why age differences matter as long as you're both consenting adults. Roger and I had fun and the chemistry was off the charts. Why does it matter that I'm not twenty-one and I'm still in college? All I know about him is his first name, he lives a couple of hours away, he's friends with the owner of the bar we were at, and he has some impressive ink work. I also overheard him telling the bartender that he could squeeze him in for a cover-up next week. Roger may not have told me he's a tattoo artist, but I paid attention and figured it out. Now, I just have to find him and prove to him that age is just a number. He's going to marry me. He just doesn't know it yet
Preorder the eBook:
Get the eBook
JLynn Autumn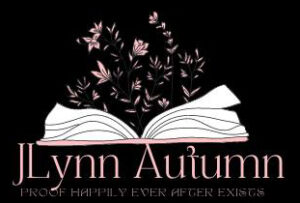 JLynn Autumn is a part-time writer who dreams of the day she can be a full-time writer. She's a lifelong bookworm. She's a reader, a writer, and an advocate. She's passionate about social justice, education reform, and special education service equity. She is married to her "game changer." The man who showed her that being made a priority and treated with respect should be the standard not the exception. They have one daughter, who is sassy, bossy, opinionated, and keeps them on their toes. JLynn Autumn thinks coffee is a magic liquid that brings her to life most mornings; pizza and tacos should be their own food group; late nights are always better than early mornings; houseplants are a waste of space and will always be forgotten about and die; and that poodles and poodle mixes are the best pets. She's a huge fan of snark, sarcasm, and happily ever after in real life and in books.
MORE XCXX

FREE

FREE