To Be My Hardheaded Wife by Ember Flint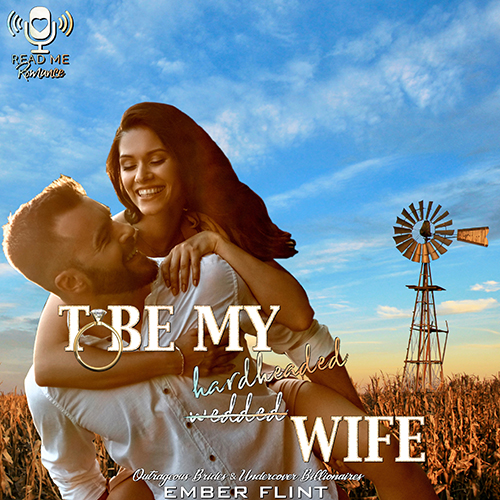 About the Audiobook:
A Protective Alpha Billionaire & Curvy Girl Small Town Romance
34-year-old Lincoln McManus is the strait-laced scion of one of the most prominent families in New York City and the CEO of McManus Enterprises. Alongside his three best friends, he leads the quiet life of a workaholic, diehard bachelor only occasionally shocking high society with his beard, tattoos, and a wild passion for fast bikes, the only chinks in his armor of seriousness.
He doesn't want a loveless union, and he is set on remaining single. An extensive net of power-hungry female relatives has other ideas on how he and the other three heirs should live their lives and constantly schemes to see them shackled to bitchy debutantes.
Lincoln and his friends manage to avert all the attempted, ill-fated matches until their overbearing families take a stand and force a clause on them: they must marry or lose everything they hold dear.
The course of action seems pretty straightforward, but if a stupid clause has to force their hands, then the guys are hellbent on finding the most outrageous brides out there.
And that's how Linc finds himself undercover in the small town of Contrary, Texas, staring his future in her wide, green eyes.
27-year-old pastry baker Audrey Honeycomb is the oldest of the Wilder Sisters, and she's been taking care of the family ranch and her younger siblings since she was a teen. Tough and stubborn through and through, she's a curvy spitfire in cowboy boots that doesn't have time for romance and wouldn't be caught dead asking a man for help.
That is, until a certain large, tattooed, bearded hottie moves to her dusty corner of the world and decides to turn his stern but loving attention to her and help her whether she likes it or not.
Can she keep her sealed-off heart safe from the imposing alpha set on making her his?
Narrated by Chris Andrew Ciulla
Preorder the eBook:
Get the eBook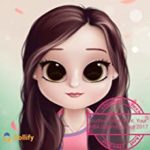 Ember Flint is a hopeless romantic who loves tea, steamy unrealistic reads, and anything colored or scented lavender. She believes in love-at-first-sight and has been your HEA-Defender since 2017.
She writes sinfully-sweet feel-good stories with a happily-ever-after-guaranteed and NO-cheating-allowed where the romance is over-the-top, the sizzle-factor is always high and the men are rough, dirty-talking hunky Alphas who are possessively-in-love with the curvy and sassy AF all-around women that they cherish.
Ember Flint