Girl's Night Out by Ember Davis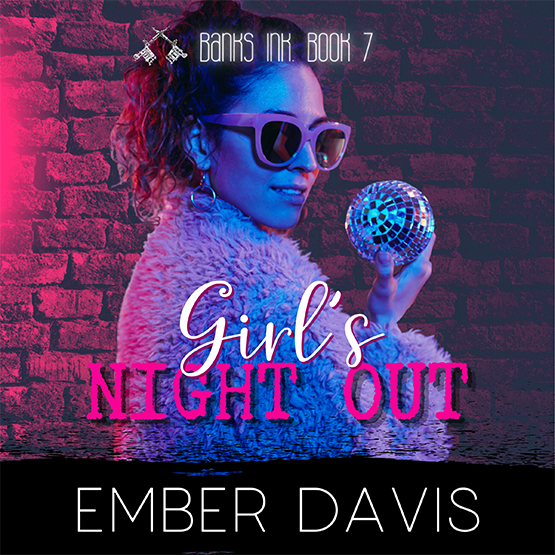 About the Audiobook:
AMELIA
After four years of having everything that I've ever wanted, including the love of a man I never thought would look at me twice, I still have doubts sometimes.  I know Beckett loves me; he shows me every day.  Still, how long will it last?
Who will I be if the day comes when he no longer wants me?  What happens to the rest of our family if that day arrives?  Who will be responsible for everyone then?
A girl's night out might help some of the stresses and worries fall away.  I should have known my husband, my own personal caveman, wasn't going to simply let me out of his sight.  Not in the dress I'm wearing where other men can see me.
It's a good thing he's so sexy or I might find him infuriating.  Turns out, he knows exactly what I need, and it isn't a girl's night out.
BECKETT
My wife is a lot of things, including transparent when it comes to her thoughts and emotions.  I can read her as easily as I can love her fiercely.  I know she's been battling her own inner demons, the ones which tell her not to get too comfortable and to prepare for the worst.
She forgets that I will slay her dragons because it wins me the heart of the only woman I want, the only woman who is mine.  She's been stuck in her head lately while giving too much of herself to everyone else.  It's my job to take care of her and I'm damn good at it.
A girl's night out isn't what she needs.  She needs a little time away from the kids, from the family, from all the things she thinks she is responsible for.  I'm not the only one crashing the party, but when I cart off my wife, we're not going home.  I have plans for her which will get her to shut off her brain and kill her doubts.
It's time she and I had a little heart-to-heart.  Being naked during it is only a bonus.
Ember Davis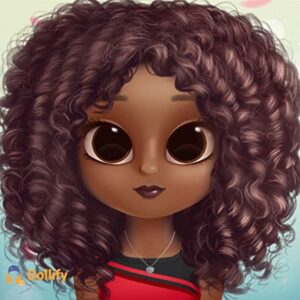 Ember Davis loves alpha heroes with a range of emotions, but a strong sense of how to take care of their women. She loves her heroines from all walks of life, just like her heroes, and she wants them to be real and relatable. Her heroines tend to be sassy, opinionated and smart.
Ember is a stay at home mom of two who recently refound her love of books and all things romance and is so glad that she did. She's always been creative, but writing and creating stories that she would love to read satisfies the dreams she had as a little girl. She loves butterflies, the color purple and enjoying time with her family.
Pssst…it's totally a pen name, but everything above is 100% true.