Daddy's Little Treat by Elyse Kelly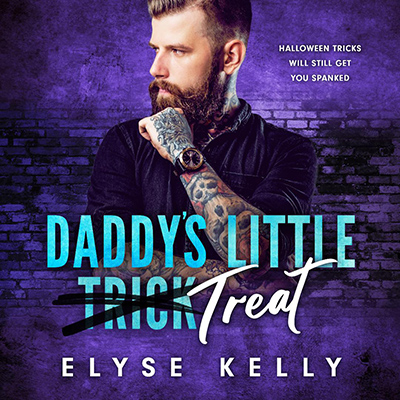 About the Audiobook:
She can run, but she can't hide from me… Not for long anyway.
Daddy always gets his little girl; my Little Red Riding Hood.
And when the chase ends, and I finally get my wolfish paws on every sinful curve of her body…
Well, let's just say all these Halloween tricks may have earned Kelsey more spankings than treats.
DADDY'S LITTLE TREAT is a steamy Halloween quickie with one of your favorite couples, Logan and Kelsey! Enjoy this exclusive slice-of-life story following up from the book, Dad Bod Dom which is available now on Amazon and Kindle Unlimited.
Preorder the eBook:
Get the eBook
Just a true southern girl, reading and writing books, asking you to love me! My books are extra steamy, contemporary romances, all with HEAs and no cliffhangers!
If you love over-protective, sexy, alpha book boyfriends who make you swoon and reach for your favorite… bookmark, then you've come to the right place.
When I'm not writing books or doing bookish things, I'm probably listening to music, designing smutty stickers, adding to my spectacular band t-shirt collection, or learning how to do something new like arm-knitting because I'm neurodivergent AF! And yes, I really do know how to knit with my arms.