Budding Romance by Lara Kinsey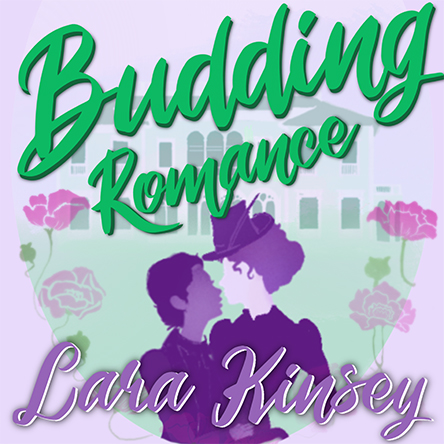 About the Audiobook:
Budding romance between a sweet-talking gardener and a spinster headmistress blooms to full flower in this steamy lesbian love story.
On the cusp of the 20th century, France is where libertines indulge poetic desires. Dorothea has fled the structure of dreary old England for a place in the sun. She's opening a school for elegant young ladies, but it's an experienced lady gardener who has caught her eye. Madame Laurent works with her hands, but it's her words that cultivate Dorothea's fallow heart.
Olivia Waite or Lily Maxton with a Happily Ever After
Preorder the eBook:
Get the eBook