Bix Tex by Imani Jay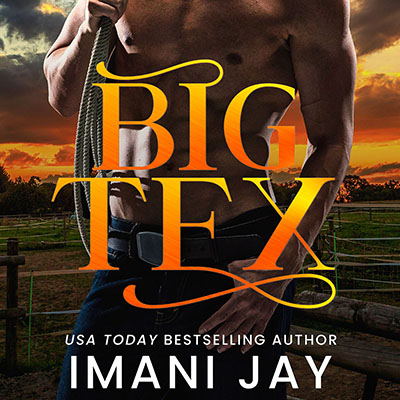 About the Audiobook:
Superstar football player, Colt "Big Tex" Garcia, is a tall glass of water, and your girl has been parched for a long time…
I've been stupid for my older brother's ridiculously hot teammate from the moment we first met. Colt Garcia is both the stuff of wet dreams and romantic fantasies. He's tall, broad, insanely ripped, but also sweet, funny, and a beast in the sack!
So when my brother sends me to Colt's ranch to recharge after I've worked myself to exhaustion, I know I'm in trouble with a capital T!! Because Big Tex and I have history. The kind that was supposed to stay in Vegas, if you know what I mean…
Listen to find out what happens when a hot as sin cowboy finally claims the girl he's been dying to make his 😉
This is a steamy, curvy girl, instalove, instalust, cowboy, billionaire, sports romance novella with no cheating, no cliffhanger and a guaranteed HEA!
Preorder the eBook:
Get the eBook
Listen Now to Full Audiobook Now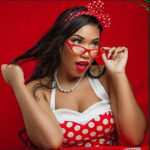 USA Today bestselling author Imani Jay is the queen of short, steamy romances. If that's your jam, you've come to the right place.