Hey! You made it! We're so glad you're here! The Read Me Romance podcast is hosted by us— New York Times bestselling authors Alexa Riley and Tessa Bailey. We bring you a new, original audiobook novella every week from one of your favorite authors! Simply subscribe and listen for free on your phone's podcast app. Prepare to swoon!
Subscribe Now
for Free:
Our Current Audiobook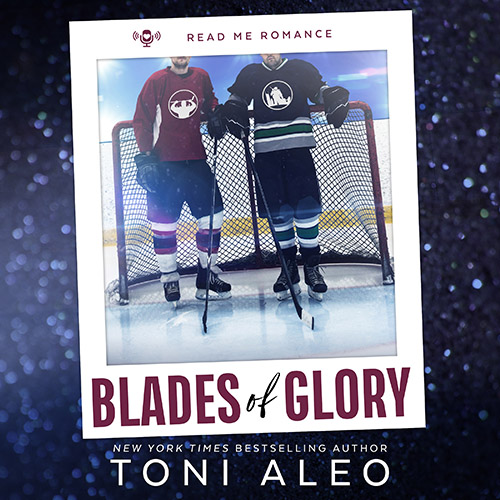 Week of May 26th- May 29th
Old vs. Young Experience vs. Attitude No Teeth vs. Also No Teeth… It's the game some of these players have been waiting a lifetime for. The veterans of the Nashville Assassins versus the new generation of players—their sons. As part of their prewedding festivities, Aiden Brooks and Shelli Adler have invited the retired Assassins to play a friendly game against the Stanley Cup-winning current team. And while the guys...
Week of June 1st - June 5th

Corabelle Conrad has lived a pampered life until the upheaval of divorce and an...

Week of June 8th - June 12th

Is this my real life? Or is this just a fantasy? Bucket list cruise...

Week of June 15th - June 19th
View All Upcoming Audiobooks »
Featured New e-Book Releases
Our Current Giveaway