Hey! You made it! We're so glad you're here! The Read Me Romance podcast is hosted by us— New York Times bestselling authors Alexa Riley and Tessa Bailey. We bring you a new, original audiobook novella every week from one of your favorite authors! Simply subscribe and listen for free on your phone's podcast app. Prepare to swoon!
Subscribe Now
for Free:
Our Current Audiobook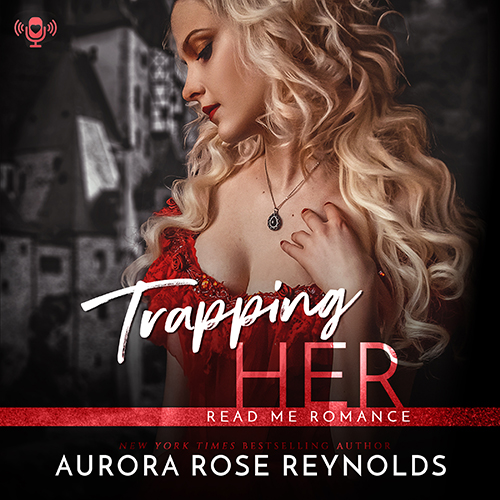 Week of April 22, 2019 – April 26 2019
After the night of his wedding, a night in which his beloved was murdered Camron Campbell has chosen to spend hundreds of years alone never even imagining the idea of finding another. Then Isabel Newport an American woman walks right into his life through the front door of his castle. Feelings long forgotten are brought back to life. Camron tries to control the craving he has for Isabel, but...
Week of April 29, 2019 – May 3, 2019

I didn't know him the night I climbed into his chair and under his...

Week of May 6, 2019 – May 10 2019

It started with a kiss. A single kiss that shook me to my core. ...

Week of May 13, 2019 – May 17, 2019

I have two weeks to convince Jack to give me a second chance. Two...
View All Upcoming Audiobooks »
Featured New e-Book Releases