Hey! You made it! We're so glad you're here! The Read Me Romance podcast is hosted by New York Times bestselling authors Alexa Riley. We bring you a new, original audiobook novella every week from one of your favorite authors! Simply subscribe and listen for free on your phone's podcast app. Prepare to swoon!
Subscribe Now
for Free:
Our Current Audiobook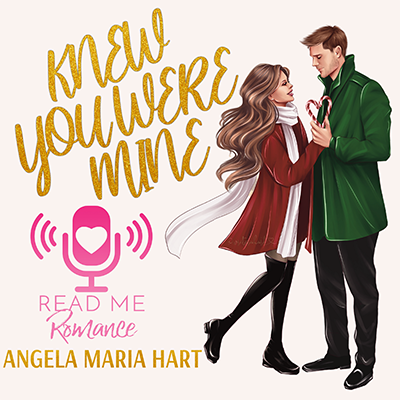 What happens when you are snowed in with the man you have had a crush on since childhood? You remind yourself that he is your best friend's older brother. But she's out of town…and he's sweet. He makes hot chocolate and looks really really good shirtless. What's a girl to do? With her extended family in town for the holiday season, alongside her already full house, Natalie hasn't had...
Rescued by the warrior who'd broken her heart… Flora doesn't know which is worse:...

Carol makes dresses for a living, and the night before a big wedding she...

Jane is a freelance editor and adjunct English professor whose best friend—this year's Heart...
View All Upcoming Audiobooks »
Featured New e-Book Releases
Our Current Giveaway
SUBSCRIBE NOW!